Larp Dwarven / Ranger Tabard
---
Larp Dwarven / Ranger Tabard
£45.00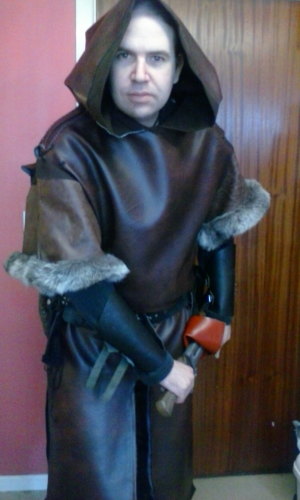 Hand- made adjustable outfit in Faux leather core and Real leather Detachable sleeves. Waterproofed body core.
Linen in dark grey Irish linen and shaped at the front. Suitable for the larp field for Dwarven, Ranger, Fantasy Aragon characters for Live action role play etc.
Sides open up for laundering. Shaped at the front. One size fits all.